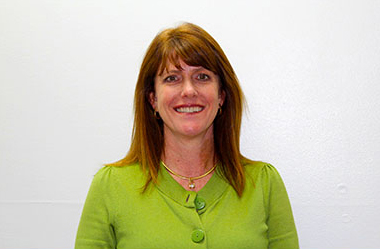 Born in Nebraska, and grew up in Florida, she has always had a passion for animals. She moved to Colorado after high school and attended Metropolitan State College. During her undergraduate training, she began working at Westridge Veterinary Hospital as a volunteer, and then began her training as a vet tech. She graduated from Colorado State University College of Veterinary Medicine in 1992, and returned to Westridge as an associate veterinarian. She became the practice owner in 1996. She is married to her college sweetheart. Together they have two daughters, a dog, two cats, a horse, and a rabbit. Her hobbies include skiing, kayaking, road biking, and cuddling up with a good book. She is also an avid sports fan. Veterinary medicine is her passion.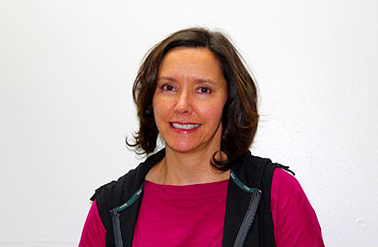 Dr. Katie Smith grew up in Boulder, Colorado. After graduation from Boulder High School, Katie attended the University of California at Santa Cruz to study Marine Biology. In 2000, after some soul searching, she returned to Colorado to continue her education with a focus on physiology and medicine. Katie enrolled in the Animal Sciences Program at Colorado State University and began volunteering at the Veterinary Teaching Hospital. She soon realized she had found her calling in veterinary medicine. Dr. Katie graduated Summa Cum Laude from the Colorado State University School of Veterinary Medicine in 1998. Since then, she has worked at veterinary hospitals in California and Colorado ranging from a ten doctor, 24-hour hospital and surgical referral center, to smaller one and two doctor hospitals. Dr. Katie has always had a strong belief and grounding in Western medicine, but she also recognizes the value of an integrative wellness philosophy. In 2009 she became acupuncture certified through Colorado State University's Medical Acupuncture for Veterinarians program. Dr. Katie loves practicing all types of veterinary medicine but currently puts a special focus on patients with arthritis and other chronic pain conditions. She uses Western medicine, nutrition, nutraceuticals, acupuncture, low level laser therapy, and massage to maximize patient comfort and quality of life. In her spare time, Dr. Katie enjoys walks, long bike rides with her husband, Mark, and travelling.
"Dr. Vangi is amazing. I have a dog that has severe allergies and ear infections. She is the only vet that has taken the time to examine her thoroughly and give her proper treatment. I'm so grateful to have found such an incredible veterinarian. Thanks, Dr. Vangi and staff."

Nicole S.
"Thank you, Dr. Vangi and all of your great staff for taking care of Chloe this week. She's doing much better. You ladies are the best!"
Nicole H.
"Dr. Vangi and Dr. Smith are amazing! They have taken care of all my animals over the years. Most recently my kitten who has been sick. They are warm hearted and caring - simply the best!"
Shellie B.
"Westridge truly love their patients. We've been taking our pets to see Dr. Vangi for 19 years and we are grateful for all she has done for them."
Katherine K.
"Dr. Vangi and Dr. Smith and staff are great caring vets. They give you options and suggestions to all the crazy questions you may ask. The dogs aren't scared when you take them. I have been going here for 14 years, and will continue. Love this team…the whole office is awesome!"
Janet B.
"They are the BEST in the world! Woof woof from Carson and Toby, too!"
Cathy C.
"We love you all…Thank you for being professional and yet very lovable to our pets as well as the owners."
Linda C.
"I and my Mom and Dad thank you and your staff for all the wonderful care and the help you gave me. My Mom was going in for knee surgery, and my eye problem started about 2 weeks before this, so they had a lot of stress trying to care for me and get ready for Mom's surgery. I had eye surgery done by Dr. Smith, and the outcome was successful!!!! Thank you all of you.."
Jake (The Dog) H.